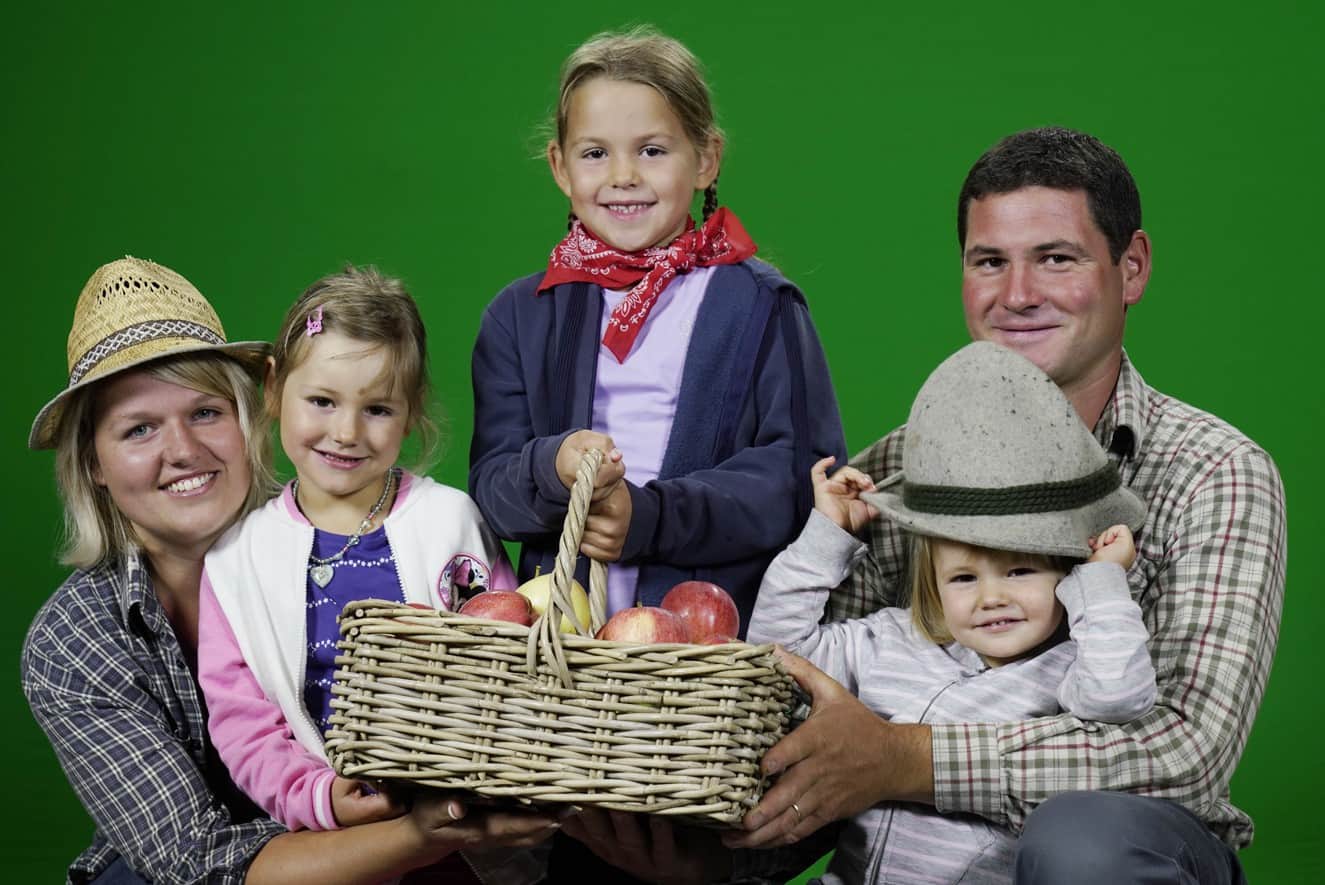 Angela, Hermann, Camilla, Giulia and Elisa welcome you!
The idea of opening a farmhouse was born in 2008, when Hermann and Angela had been engaged for some years. Hermann followed the construction work with love and dedicated himself to choosing all the details…even the curtains.
Angela, during this period, after graduating as a technical expert for tourism in 2007 at the Ivo de Carneri Institute in Civezzano, decided to work as a receptionist in a renowned hotel.
When the farmhouse was finished, Angela looked for another job that could be compatible with the agritourism activity, so she started working part time as a shop assistant in a chemist's shop.
In April 2009 the farmhouse Bella di Bosco was officially opened and the first guests began to arrive, who still return to spend their holidays.
A few months later Hermann asked Angela to marry him and in May 2010 they became husband and wife. Shortly afterwards, not even a year after the wedding, Camilla was born. Since she was a little girl, Camilla loved to be among the people and entertain the guests of the agritur by having breakfast with them. As the years went by, the number of people who chose to spend their holidays at Bella di Bosco increased, making Hermann and Angela satisfied with their work.
In 2014 the second daughter Giulia was born and the following year, before being informed of a third pregnancy, Angela decided to leave her job at the chemist's shop to attend more to her daughters and the small family business.
In December 2015, shortly after saying goodbye to the last guests who spent Christmas days on the agriturismo, Elisa was born. It was the first time the agriturismo was closed for two weeks.
Over the years Angela and Hermann created a family business where everyone has their own role; Angela takes care of the tourist aspect, while Hermann takes care of the agricultural aspect as apple and cherry producer Melinda and Mariangela, Hermann's mother, helps both of them as much as she can.